Our Products
Memory Vessels® are brass wax cast, precision machine tooled, plated with Rhodium and hand-finished for quality. Appropriate designs for memorializing either people or our beloved pets.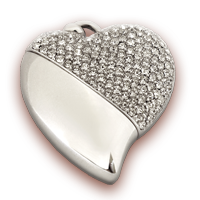 Sparkling and luminous crystals and a highly reflective rhodium finish makes this one of our most popular pieces.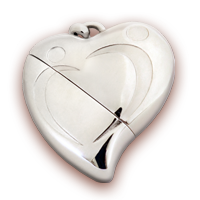 Two figures etched in the heart reflect a warm loving embrace. A memorable gift to celebrate or commemorate. Personalize with engraving on front and back.
 "My husband gave me my Memory Vessel when we had our first baby boy. I love sharing my photos and showing off my little man," Stacy Collins.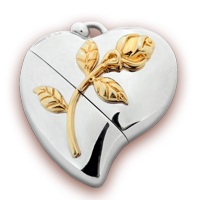 The rose is a symbol of love and beauty. This piece modernizes the traditional with a combination of gold on radiant rhodium.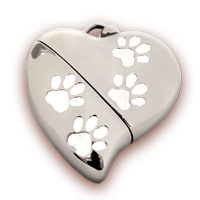 Dark Rhodium is stunning and contemporary, making the classic four light paw prints stand out.
"I have this and cherish it," Bernie Crowley.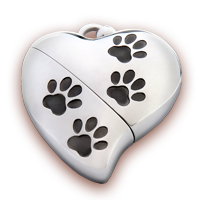 Light paw prints on our unique dark rhodium. A subtle way to keep your beloved pet close to your heart.